Extensions
Transform your home with Smart Solutions Building Services Ltd's professional extensions in Bath, Trowbridge and Radstock
Adding an extension to your home is a way to increase both the value and space in your home. It's a great way to take advantage of the area surrounding your property. Smart Solution Building Services Ltd have extensive experience expanding our client's properties resulting in a finished project that transforms their property into their dream home.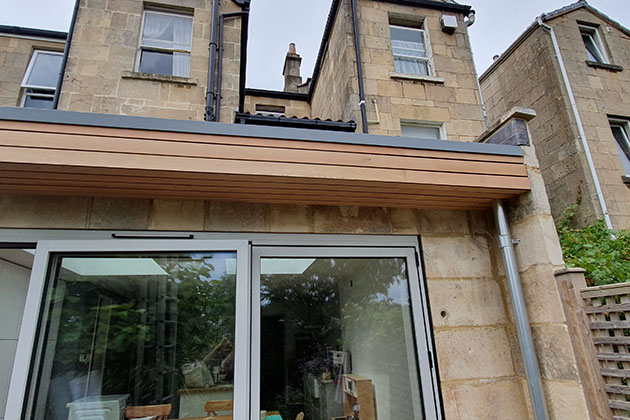 Smart Solutions Building Services offer both traditional extensions as well as timber frame extensions which are an environmentally friendly alternative. No matter which type of extension you are seeking, we will take your initial idea and build it into reality - working closely with our client's vision.
We believe that a successful extension blends seamlessly with your home and creates space that naturally enhances your home. We carefully plan our approach to each project and ensure that space is used effectively.
Smart Solutions Building Services Ltd are expert property developers with extensive knowledge in the field. To speak to one of our expert building engineers about your future extension project, call Richard and Andy at Smart Solutions Building Services Ltd on 07850 351 827 or fill out our contact form with a few details.
Timbre frame Extentions
Timbre frame extensions are a cost-effective and environmentally friendly alternative to a traditional extension. A timber frame extension provides fantastic insulating properties and is a highly sustainable building material. Smart Solutions Building Services Ltd provide are expert at building timber frame extension projects.
Make the best use of your space
Smart Solutions Building Services Ltd provide a range of extension solutions which makes making the best use of the space around your home easy.
Rear extension
Rear extensions are a popular choice for homeowners with additional space in their back garden. Rear extensions also create great opportunities to create beautiful views into your garden by opting for large windows that let the light into your home.
Side extension
Large side entrances to back gardens make fantastic spaces for side extensions and could even create a double entrance at the front of your home.
Front extension
A front of house extension can take the form of a large porch-like area that can serve many purposes. It's also an opportunity to transform the look of the front of your home.
Wrap-around extension
Wrap around extension takes full advantage of the space around your home by using space on the side of your home as well as the front/back areas and is a great way to achieve a larger space in your home.
Multi-storey extension
Multistory extensions are fantastic options for those lacking space. By going multi-story, you can double the available space within your extension and make the most of the space you have.

Book your dream extension with the experts at Smart Solutions Building Services Ltd
To get started on creating your dream home, get in touch with Smart Solutions Building Services Ltd on 07850 351 827 or visit our contact page to write to us. You can also email us at info@smartbuilds.co.uk with details of your enquiry. We look forward to hearing about your extension project.